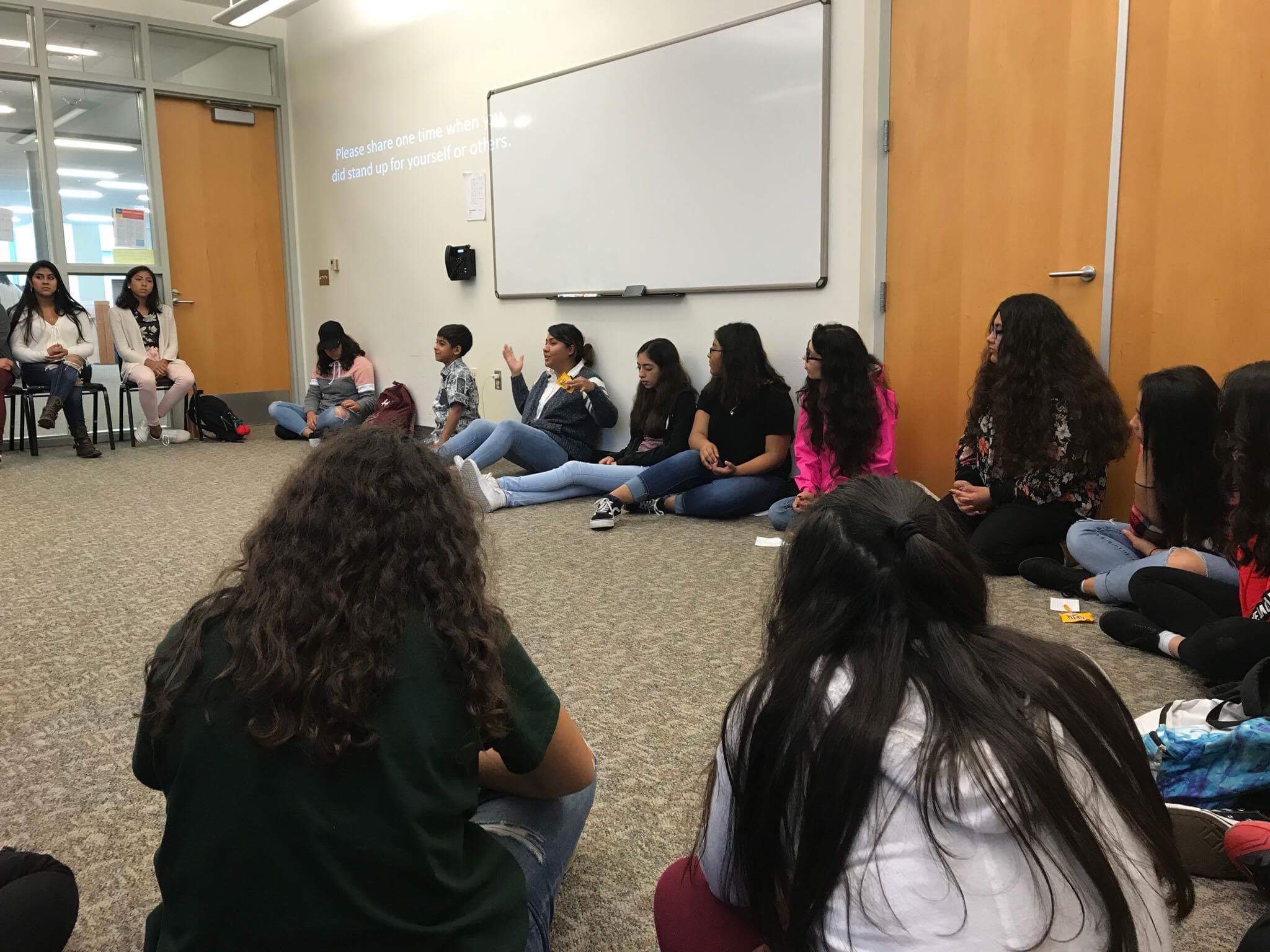 OUR SCHOLARSHIP FOUNDATION IS FOR UNDOCUMENTED PEOPLE AND led by UNDOCUMENTED PEOPLE!
Educate.
Through our educational workshops, we hope to educate youth about their roots and history. Often times, the Eurocentric curriculums taught in schools rob our students of color of their communities' stories and experiences. As a result, our youth are not given the opportunity to learn about themselves and their communities' positive contributions to this country. We hope our educational workshops will teach our youth what our schools fail to teach them.
Empower.
Our scholarship foundation began with one scholarship, the Betancourt-Macias Scholarship. With love and support, we were able to expand our scholarship to what is now our scholarship foundation, which includes seven scholarships for undocumented students. We hope that these scholarships will help undocumented students follow and accomplish their dreams.
Heal.
Our youth of color hold a lot of trauma inside of them as a result of racism, xenophobia, homophobia, ablism, and many other oppressive systems. Through our healing circles and reflection circles we hope to provide safe spaces where our youth of color are able to heal and strengthen themselves. These circles are also great spaces for our youth of color to create community and genuinely express themselves.
"As an undocumented immigrant myself, I see the need in our community. I see our undocumented people struggling everyday to find the resources they need to pursue, or continue in, higher education. I started our scholarship foundation to give them hope and support. Education is a human right and I want to ensure that our undocumented people are not robbed of that right."
— Diana Betancourt, Co-Founder